Laurel Ridge Health Care: Nursing homes safe, loved ones hugging again
By Meg Barone
March 25, 2021

3:58 pm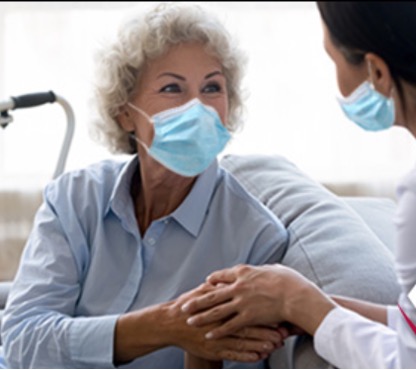 A drastic reduction in COVID-19 infection rates, the successful dispensing of vaccines, and Connecticut's recent easing of pandemic restrictions has led to the state's relaxing of visitation protocols.
"People should feel comfortable admitting a loved one and visiting a loved one," said Tim Brown, a spokesman for Athena Health Care Systems, which includes Newtown Rehabilitation & Health Care Center in Newtown and Laurel Ridge Health Care Center in Ridgefield. "We have reopened the doors to indoor visitations now that COVID seems to be in a waning phase, and we have come a long way in a year because of everything we've learned. We look forward to having entertainers back inside and allowing loved ones to hug again," Brown said.

For too long residents of nursing homes have felt isolated, even though at Newtown and Laurel Ridge the staff have done all they could to mitigate the unusual circumstances of the state-imposed lockdown. They encouraged outdoor and window visits and provided the residents with iPads for virtual face-to-face visits, as well as for streaming movies, listening to music, playing video games, and doing word search and crossword puzzles.

During the lockdown Newtown was forced to shut down its out-patient rehabilitation program but it is once again offering its out-patient Physical Therapy and Occupational Therapy services.
"Nursing homes are safe. Our residents and staff are tested regularly," Brown said. "We continue to enforce and administer recommendations from the Centers for Disease Control & Prevention (CDC) Centers for Medicare and Medicaid Services (CMS), and the state Department of Public Health," Brown said. Those protocols apply to all the facilities under the umbrella of Athena Health Care Systems, a locally owned and Connecticut-based recognized leader in senior care. Athena Health Care is the largest managers of skilled nursing services in Connecticut and other states. Athena provides wide-ranging, and in some cases award-winning services.
Both Laurel Ridge and Newtown provide a "continuum of care," where area seniors can "age in place" knowing they don't have to move even as their care needs change. "The result is a new standard in senior living and a place you'll be pleased to call home." In addition to skilled nursing, both facilities offer post-hospital care and recovery, home health care, hospice care, and care at home services and programs. Newtown provides assisted living apartments that allow individuals the support they need to maintain maximum independence in the comfort of their home, Brown said.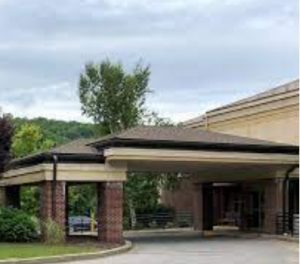 Alvarez said the Newtown facility is a "Wonderful place to heal. Great caring staff. Private rooms on short term rehab floor. The grounds surrounding the facility are beautiful."
Laurel Ridge Health Care Center also gets high marks from clients and their families. "All the staff make you feel welcomed and each resident (long-term or short-term) is important," said Catherine Troiano.
"We thank our staff for everything they did over the last year to support our communities and our families," Brown said.